This is much of what I love about Maine. The rugged wilderness. The untamed Atlantic. A string of islands close to Harpswell's shore made of shoal and sediment and sand—and perfumed by wild roses that somehow manage to take root. So, it should come as no surprise that the charming, ocean-swept Bailey's Island makes an extraordinary destination. Learn why you might want to plan a day trip (or longer) to Bailey Island Maine with a visit to scenic "Land's End," too.
CONTENTS: In this article, you will learn everything you need to know about planning a trip to Bailey Island Maine, including:
Our Visit to Bailey Island Maine
My mother and I, along with my college-age son, took a road trip to Maine. We spent the better part of an afternoon exploring Bailey Island in Harpswell before meeting friends for dinner.
We could have lingered much longer.
Bailey Island makes for a great scenic road trip in itself or combined with other stops along a longer scenic Maine drive. It's also an excellent destination for inflatable kayaks and all sorts of other outdoor activities.
As it is all saltwater at Bailey Island, you can pick yours from the list of best inflatable kayaks for ocean.
Like at many coastal towns on the rugged Maine Coastline, you can expect to find beautiful scenery, quaint New England fishing communities, and an independent way of life.
The region is home to some of the few remaining working harbors on the Maine coast.
Keep reading to learn all about this beautiful destination, and why you'll enjoy visiting Baily Island, Maine.
Related Article: Travel further inland to discover picturesque Bethel, Maine.
Download your FREE New England Packing Guide below
so you know how to pack right for the season!
---
Where is Bailey Island Maine
You'll find Bailey Island in the Greater Portland and Casco Bay region of Maine. It's about an hour-and-a-half drive (50 miles) from Portland, and 15 miles south of Brunswick, Maine.
From Boston, it's 140 miles by car.
Bailey Island is one of three islands—Bailey Island, Orrs Island, and Sebascodegan or "Great Island." Each is connected to the mainland or each other by bridge.
The islands make up the town of Harpswell.
More specifically, Bailey Island is part of the 216 miles of rocky coastline that comprises Harpswell Neck.
It's also the last stop on Route 24.
History of Bailey Island
Known as "Newaggin" when settled in the 1600s, Bailey Island is the smallest of the three islands. It's a charming coastal town in New England with a year-round population of just 400. (Source: 2000 Census).
The name of the island is for Deacon Timothy Bailey of Massachusetts.
Bailey is said to have bought the island in 1750 for 1 pound of tobacco and 1 gallon of rum. Then, he named the island for himself.
How to Get to Bailey Island Maine
There are two ways to get to Bailey island: by land or by sea.
In order to get there from the mainland, you must travel Route 24 across the Cribstone Bridge. This bridge is the only one of its kind in the world. More on that, below.
Related: Before you hit the road, be sure you consider the pros and cons of traveling by car.
Crossing The Cribstone Bridge
Built in 1927, the narrow Cribstone Bridge is made entirely of large stacked granite blocks. The bridge is a historic civil engineering landmark, listed on the National Register of Historic Places.
It's 1,122 feet long and gravity alone holds together the blocks. This unique design allows water to flow freely through the open cells without disturbing the structure as the tide changes.
The Cribstone bridge connects the islands of Bailey Island and Orr's Island in the town of Harpswell.
We pulled over in the dirt lot to the right before crossing to take some photos and to watch the boats gracing the waterway. (If the light isn't right, you can always use a photo retoucher to correct the shot.)
If you're looking for a bite to eat overlooking the water, Cook's Lobster & Ale House is right around the corner from the bridge.
How to Get to Bailey Island Maine by Sea
The other way to get to Bailey Island is by sea.
Casco Bay Lines offers scenic tours departing from Portland, ME. Among others, the tours include Bailey Island and Mackerel Cove or Eagle Island. Both tours provide for a 2-hour layover on Bailey Island for lunch at Cook's Lobster & Ale House.
You can also arrive by sea on a sailing charter, lobster tour, or even charter your own private tour.
Here are a few options you might consider for arriving at Bailey Island by sea:
Tevake Sailing Charters
Casco Bay Sites-N-Lights
West Wind Lobster Tours
Related Article: Read our review of this great lobster tour departing from Portland, Maine.
What to See and Do On Bailey Island Maine
As you can imagine, the pace is slower, here on Bailey Island. It's an ideal destination for someone who loves to meander about, taking in stunning ocean views, eating the freshest seafood, and enjoying incredible photo opportunities.
My recommendation is to just take your time to casually explore this quaint little island on your own.
But if you prefer a more solid plan, there are a number of attractions you might put on your itinerary.
In fact, let's go ahead and design a treasure hunt for you, even though you are likely to stumble upon many of these attractions yourself.
Bailey Island Maine Treasure Hunt
Listed in random order
Cook's Lobster & Ale House
Bailey Island Bridge
Bailey Island Beach
"BIGS" – Bailey Island General Store
Casco Bay
Mackerel Cove (one of the most photographed places in Maine)
Giants Stairway Trail
Betty's Seaside Creations
Abner Point
Giant Stairs Grille
Bailey Island Lobster Co.
Glen's Lobsters
Johnson Field Preserve at Mackeral Cove
MacIntosh Lot Preserve
Garrison Cove
Harpswell Honey
Harpswell Heritage Land Trust (lots of trails)
Cedar Beach
Morse's Cribstone Grill
Land's End Gift Shop
One of my favorite scenic stops is Land's End.
To get there, follow along Route 24 until it literally ends. You'll know you're getting close when you see a sign that warns "Road Ends 500 feet."
Related Article: Find out what to pack for a Fall Trip to New England here.
Take A Side Trip to Nearby Portland Maine
And if you have a bit of time, definitely stop by Portland Maine on your way to Bailey Island.
While you're in Portland, you can take part in an amazing, 2.5-hour historical tour of the area. Tickets start at $40 per person and include expert commentary on over two-hundred years of history from a local guide.
You'll start the tour on Commercial Street. Then, you'll take a leisurely stroll through the town's many cobblestone lanes as you explore the Old Port. Finally, you'll end up at the downtown waterfront area in Portland.
Along the way, you'll admire the town's famous lobster statue, see the former residence of Henry Wadsworth-Longfellow, visit the Eastern cemetery, stop by the Abyssinian Church, and end the day with a complimentary sweet treat from a local food vendor.
Portland Maine is a great place to visit. It's ony about an hour's drive from Bailey Island.
From Portland, you could even plan a quick visit to the quaint Peaks Island.
What is Land's End in Harpswell ME?
Land's End is a scenic destination at the southernmost tip of Bailey Island.
At Land's End, you'll find mesmerizing views of the Atlantic Ocean, Turnip Island, and Jaquish Island. You'll also see a myriad of other small outcroppings on the horizon. (Fun Fact: About 200 islands of Harpswell are reachable only by boat.)
You'll also find the "Maine Lobsterman" sculpture, as well as narrow walking paths along the shale.
The view is especially breathtaking from the deck of the Land's End Gift Shop—not to be confused with the mail-order clothing catalog.
Where to Park at Land's End
You'll find two free parking lots next to and across from Lands' End Gift Shop.
Plus, it's worth noting that if nature calls, you can use the portable restrooms in the first parking lot next to the gift shop.
Exploring Land's End
While visiting Land's End, you might choose to:
Relax on the small, sea-glass strewn Bailey Island Beach
Watch the boats cruise Casco Bay
Admire the iconic 'Maine Lobsterman', a bronze statue created for the 1939 World's Fair
Walk along the rocky trail ending at the Giant's Stairway
Cool off and shop the gift store for unique Maine-made souvenirs
At Land's End, follow the path that meanders along the coastline to enjoy the stunning views of Casco Bay. You may even catch a glimpse of seals, seabirds, and other sea life.
Here's a great aerial video of the area to give you a taste of the natural beauty you can expect while visiting Land's End:
If you follow along the coastal path, I'm told you will arrive at what's known locally as "The Giants Steps." This is a natural rock formation that looks like stairs leading down to the sea. (Tip: Watch out for poison ivy.)
On the trail, you'll encounter a small rocky beach called Pinnacle Rock. That's where you'll want to keep your eyes out for beautiful sea glass.
You can watch for the waves crashing in "Thunder Hole," too.
A Must-See: The Gift Shop
Land's End has a large gift shop with home-made fudge, light snacks, water, and an extensive selection of Maine-made souvenirs.
Two floors are filled with artisan goods, trinkets, t-shirts, and more, crafted by nearly 100 Maine artisans. Trust me, you'll want to spend some time here to take it all in. This is souvenir heaven.
Land's End Gift Shop has been owned and run by the Hutchins family since 1959. It was originally a small snack bar and store opened by Ed Hutchin's grandparents in the 1930s.
The building was fully remodeled in 1978 after a damaging January storm.
Today, Land's End is run by Ruby and Ed's son, Howard Hutchins, along with his wife Karen.
In addition, the shop provides plenty of benches on the wraparound deck (alive with whirligigs) overlooking the waterfront. It's a perfect resting point if you want to sit comfortably and take in the view of Casco Bay.
That's what I did. I loved catching some rays here, sipping a ginger beer, and taking it all in.
Best Time of Year to Visit Land's End Gift Shop
Despite Harpswell's reputation as a seasonal community, Land's End Gift Shop is open seven days a week from April through October. It's also open on weekends in December, school vacation week in February, and weekends in March.
New England winters can be bitter cold, especially on the coast. A visit to Land's End in the spring, summer, or fall might be the better timing.
Land's End Beach
Adjacent to Land's End Gift Store, you'll find the diminutive Land's End Beach. Just a few steps down from the small parking lot, it's known for sea glass and its lovely views of the ocean.
You may also enjoy swimming in the soft sandy bottom beach. But remember, the ocean water at Maine beaches can be cold!
This beach reveals a lot of sea glass at low tide. For the best chance to find some sea glass for your collection, check the tide charts. Then, plan to arrive an hour or two before low tide.
Where to Stay on Bailey Island
When we visited this area, we were staying in the nearby town of Brunswick. This was a great day trip, but I could have easily been persuaded to overnight on Bailey Island.
In addition to several cottages on the island, you might consider one of these excellent lodging choices.
Bailey Island Motel
Just over the Cribstone Bridge and on the water's edge, is Bailey Island Motel.
This is a great family-friendly option within walking distance to popular attractions. You'll find decks overlooking the water, evening campfires, and complimentary use of their kayaks, too.
Waterside rooms at this modest but comfortable motel are well-priced at $130 per night and include complimentary breakfast.
A typical breakfast at Bailey Island Motel consists of coffee, tea, and delicious, freshly baked muffins. You'll also enjoy cable TV, free Wi-Fi, ocean views, mini-fridges, and access to a private dock.
Click to see Bailey Island Motel Rates & Availability.
Log Cabin Island Inn
You'll find breathtaking sunset views of the bay and a firsthand look at lobster boats at Log Cabin Island Inn.
Plus, each room is uniquely styled. Some suites are quite spacious with full kitchens and a jacuzzi. All are well-appointed.
If you stay at Log Cabin Island Inn, you'll enjoy a full complimentary breakfast. You may also opt for a delicious dinner with your stay, too.
Click to see Log Cabin Island Rates & Availability.
The Driftwood Inn
The Driftwood Inn is the oldest inn on Bailey Island. It has been in continuous operation for over 100 years.
It offers pristine, private cabins for rent on their three-acre oceanfront location overlooking beautiful Casco Bay. Hosting includes housekeeping services and the use of their saltwater swimming pool.
Or, rent "The Mansion," which literally sleeps a full house of up to 16 guests.
Click to See The Driftwood Inn Rates & Availability.
Capt. Lawrence E. Johnson House
Perhaps one of the most luxurious accommodations on Bailey Island is the Capt. Lawrence E. Johnson House.
It comfortably hosts up to ten guests, making it perfect for family holidays and events.
Each room includes ensuite bathrooms, luxury linens, and cozy sitting areas. They offer different view of the inlets and sounds surrounding the island.
The wrap-around deck provides outdoor dining with a gas grill and a three-burner outside range. Plus, you'll want to check out the rooftop deck complete with a wet bar.
You might even be tempted to rent this property for a month at a time.
Click to see Capt. Lawrence E. Johnson House Rates & Availability.
Final Thoughts
Bailey Island makes a memorable day trip if you happen to be within driving distance of Harpswell, Maine.
And if you're further away, even better. Plan to stay over on the island so you can fully experience the relaxed vibe, coastal beauty, and "Down East" hospitality you're sure to encounter.
Do you love Maine's coastal islands, like I do? Then you might want to check out this article about Peaks Island, too!
Don't forget to save this post for future reference on Pinterest.
---
This article may contain affiliate links. As always, all opinions expressed are my own. For more information, please see the following Disclosure.
Resources
In alphabetical order
Bailey Island General Store ("BIGS")
2124 Harpswell Islands Road
Bailey Island, ME 04003
Phone:  +1 (207) 833-2400
More Info
Bailey Island Lobster Co.
51 Abner Point Road
Bailey Island, ME 04003
Phone: (207) 833-6099
Bailey Island Motel
1951 Harpswell Islands Road
Bailey Island, Maine 04003
+1 (207) 833-2886
Website: baileyislandmotel.com
Email: [email protected]
Check Rates & Availability
Betty's Seaside Creations
47 Washington Avenue
Bailey Island, ME 04003
Phone:  +1 (207) 833-6645
More Info
Capt. Lawrence E. Johnson House
1965 Harpswell Islands Rd
Bailey Island, ME 04003-2573
Phone: +1 (207) 541-9187
Email: [email protected]
Check Rates & Availability
Casco Bay Lines
P.O. Box 4656
Portland, ME
04112-4656
Phone: +1 (207) 774-7871
Email: [email protected]
Website: https://www.cascobaylines.com/
Casco Bay Sites-N-Lights
1945 Harpswell Island Road
Bailey Island, Me. 04003
Phone: Cell – +1 (207) 837-1788 | Home – +1 (207) 406-2124
email: [email protected]
Website: https://cascobaysightseeing.com/
Cook's Lobster & Ale House
68 Garrison Cove Road
Bailey Island, Maine 04003
Phone: +1 (207) 833-2818
Menu: https://www.cookslobster.com/
Driftwood Inn
1958 Harpswell Islands Road
Bailey Island, ME 04003, USA
Phone: +1 (207) 833-5461
Email: [email protected] | [email protected]
Check Rates & Availability
Giant Stairs Seafood Grille
2118 Harpswell Islands Road
Bailey Island, Maine 04003
Phone: +1 (207) 833-5000
More Info
Glen's Lobsters
Abner Point Rd
Bailey Island, Maine 04003
Phone: +1 (207) 833-6138
More Info
Harpswell Honey
W. Shore Road
Bailey Island, ME 04003
Phone: +1 (207) 833-5858
Lands End Gift Shop
2391 Harpswell Islands Road
Bailey Island, ME
Phone: +1 (207) 833-2313
Email: [email protected]
Log Cabin Island Inn
5 Log Cabin Road
Bailey Island, ME 04003
Phone: +1 (207) 833-5546
Check Rates & Availablity
Morse's Cribstone Grill
1945 Harpswell Islands Road
Bailey Island, ME 04003
Phone:  +1 (207) 833-7775
Menu: https://www.morsescribstonegrill.net/
Tevake Sailing Charters
Sea Escape Charters 
3 Sea Escape Lane
Bailey Island, ME 04003
Phone: +1 (207) 841-9125 (cell) | +1 (207) 833-5531
Website: https://seaescapecottages.com/sailing-charters/
West Wind Lobster Tours
1945 Harpswell Islands Road
Bailey Island, Maine 04003
Phone: +1 (207) 939-5481
Website: https://www.westwindlobstertours.com/
"Spring in New England" Packing Checklist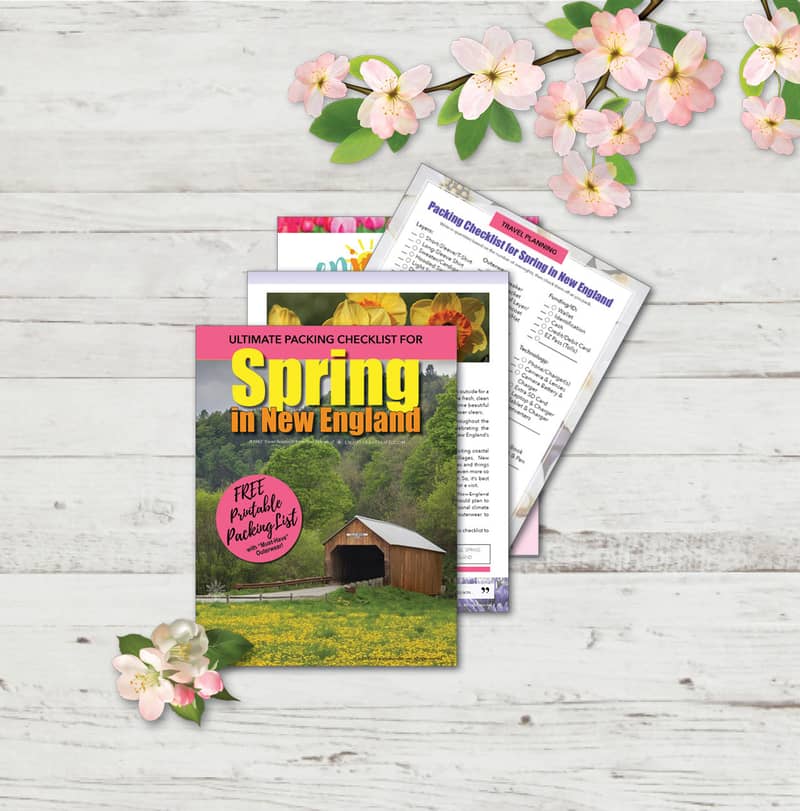 Pack so you're prepared for New England's unpredictable Spring weather.
Download your FREE Printable Today.